It started from 2015 when Odias celebrate #RasagolaDibasa on Niladribije of Lord Jagannatha. After that, some Bengali claimed that Rasagola originated form their state and then Odisha also reply to them. After that, the Rasagola war started in between Odisha and Bengal.
Then Odisha Government made some committees to get the proof of Rasagola and some found it was written in Dandi Ramayana. Dandi Ramayana was written by Balaram Das around 800 years ago. And the government declared that they had applied with all the proofs for the Rasagola GI tag.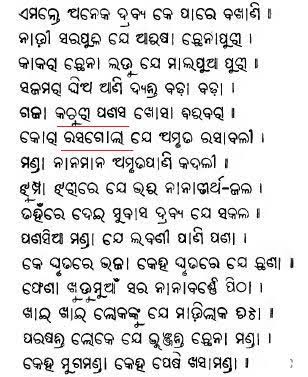 Yesterday, Mamata Banarjee the Bengal CM tweeted about the GI tag for Rasagola. She tweeted that the sweet news for her state. They got the GI status for Rosogolla.
Sweet news for us all. We are very happy and proud that

#Bengal

has been granted GI ( Geographical Indication) status for Rosogolla

— Mamata Banerjee (@MamataOfficial) November 14, 2017
After that, some media reported the news that Bengal won the GI status over Odisha. They even didn't try to find the original news.
A number of Media reported the news and relate it to Odisha. (Source: OpIndia.com)
But some reported that they had claimed for the Banglar Raosogolla (Bengal Rosogolla). OpIndia also gets the report from Mr Chinnaraja G Naidu, Assistant Registrar of Trade Marks & GI, that the GI status had given to the Banglar Rosogolla, not to the "Rasagola" or "Rasgulla".
After that Odia twipples got fire on Mamata Banarjee and on our Government too. Some also made funny pictures on Odisha government and Mamata.
— Odisha Troll (@odishatroll) November 15, 2017
After that Odisha CM's twitter handle had tweeted a photo about to apply for the GI status for Odishara Rasagola.
Odisha Government is in process of obtaining GI tag for Odishara Rasagolla. It originated in

#Odisha

and is offered at Jagannath Temple as part of religious rituals by people of Odisha since centuries.

pic.twitter.com/zk0tOAxj7c

— CMO Odisha (@CMO_Odisha) November 14, 2017
And finally, the truth came for the Odia people that, Odisha had not applied for the GI tag.
— Kalinga TV (@Kalingatv24x7) November 14, 2017
On 15th November, finally, the officer woke up and arrange a meeting for the GI tag.
And then decided to apply for the GI status by searching for proper proof again and God knows when they would apply for it.